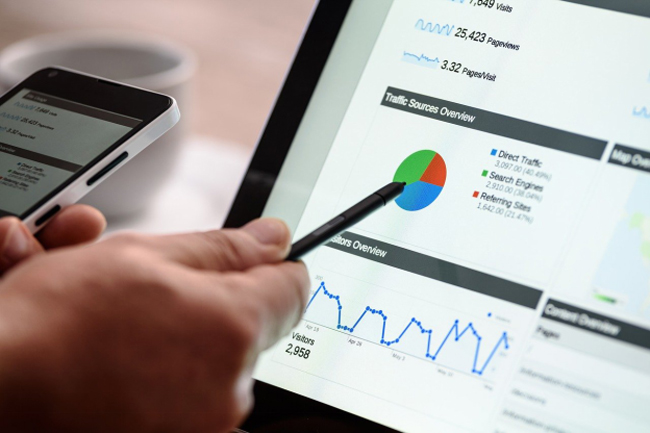 In the modern business landscape of today, traditional marketing is no longer enough. With the advent of smartphones and the internet, it is very important for brands to leverage the massive potential offered by this technology. You need to come up with a digital marketing plan, and you need the best digital marketing companies in London to help you with this. This is especially true for small and medium-sized enterprises.
What Exactly is Digital Marketing?
Digital marketing is a form of marketing where customers are reached through their phones and computers. This can be achieved with the help of targeted ads that use browser cookies to track consumer behavior. By making use of digital channels like search engines, social media, email, apps, etc. a wide range of customers can be reached. It is very important for you to invest here.
Here are six of the most exciting ways in which a sound digital marketing strategy can help your brand to make a name for itself. The best digital marketing companies in London can help you to grab some valuable attention.
1. Provides a Fair Chance to All: In the traditional world of ads and marketing, small businesses cannot compete fairly against large corporations who have a lot of resources and personnel. The internet acts as a level playing field, where even the smallest competitors can make a name for themselves. By leveraging digital marketing, you can outsell the largest chains.
2. Cost-Effective Investment: It is a very well known fact that traditional ads are very pricey and are not always within the purview of a small or medium-sized business. On the other hand, a properly executed digital marketing strategy is a very cost-effective investment that will allow you to reap large rewards for a very small initial investment as well.
3. Proper Resource Allocation: A digital marketing strategy in place will allow you to allocate resources properly so that your brand can earn a bigger profit margin and earn the trust of its customers. By using digital marketing, you will be able to allocate resources in a flexible way and change the allocations as you see fit from time-to-time too.
4. Provides Tangible Insights: It is very difficult to see whether a traditional marketing campaign is having any effect at all. With a digital marketing strategy in place, the story is completely different. You can monitor your ads, SEO campaigns, linking campaigns, etc. and measure your performance in the form of close rates and conversions. This is an effective method.
5. Generates Higher Revenue: According to research conducted by Google, brands that have a robust digital marketing strategy in place are expected to grow 3 times better than a brand that does not have such a strategy in place. By employing effective marketing practices, you will be able to earn a lot of profit and invest in the brand's future.
6. Provides a Higher ROI: Apart from revenue, another metric that can be used to measure the effectiveness of your marketing campaign is the Return On Investment, also known as ROI. Any brand that has a digital marketing strategy in place will always report a higher ROI. This is one of the main reasons why you definitely need digital marketing.
These are all of the major benefits that you will be able to enjoy if you invest in a digital marketing strategy for your business.